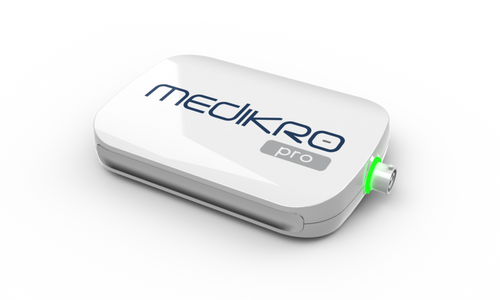 Medikro | Pro Dektop Spirometry
PC-based laboratory spirometer.
Medikro® Pro represents the state of the art performance in PC-based spirometry. It is an accurate and precise diagnostic spirometer with embedded ambient condition measuring sensors for automatic real-time BTPS correction.
Pro utilizes the comprehensible Medikro® Spirometry Software. The system is a perfect fit for doctors, who require a precise spirometer with highly customizable software, clear visualization of results and excellent networking capabilities. With disposable Medikro® SpiroSafe flow transducers there is no need for bacterial filters or sterilization. This increases patient throughput and saves operational costs.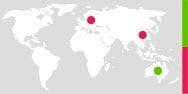 Available in: Australia
Unavailable in: France, China
---
Features include:
Calibration free
Wide range of measurements - TV, VC, FVC, FIVC, FC+FIVC, MVV
Post Phase
Child incentive
EHR interface
Bronchial provocation testing optional
Shared database
102 measurement varibles
32 reference sets
To be used with Spirosafe Mouthpiece
---