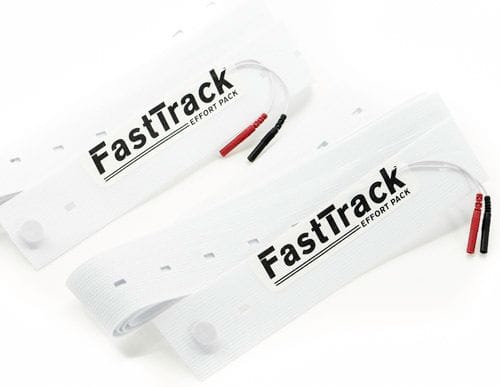 Dymedix | FastTrack Effort Pack
The First Completely Disposable Respiratory Effort System. No more cleaning! Just Plug and Play, Throw it Away!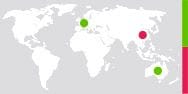 Available in: Australia, New Zealand, Europe , UK
Unavailable in: China
---
The FastTrack Effort Pack is the most effective infection control solution available to sleep labs. Each FastTrack Effort Pack includes single use Chest and Abdomen effort belts incorporating our cut-to-size Button-Hole strap system.
The FastTrack Effort Pack is ideal for HST applications as the belts allow for a very simple in-home application and can simply be discarded after the recording. No need to return to the sleep lab.
As with all Dymedix respiratory effort systems, the FastTrack Effort Pack sensor responds to both strain and pressure providing a very reliable and sensitive effort belt in all sleeping positions. There is no possibility for polarity reversal with the FastTrack Effort Pack
The FastTrack Effort Pack is available in both adult and paediatric sizes and is compatible with all PSG systems including those with integrated RIP circuitry (Embla®, Grael® and Alice® 6). An optional SUM module is also available.
---