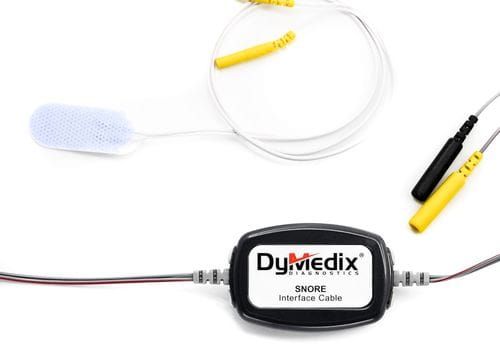 Dymedix | AccuSnore Disposable Snore Sensor
Item Code:
Disposable Snore Sensor
AccuSnoreDisposable Snore Sensor is the only disposable snore sensor available. Using PVDF technology the AccuSnore sensor provides superior sensitivity compared to conventional piezo snore sensors. The adhesive backing allows for multiple placement locations during testing to ensure accurate waveforms. The interface cable is available in keyhole or 1.5 mm connectors. Sensors are sold in packs of 10 or 50. One size fits all.