SpiroScore+ | Calibration Syringe Adapter Kit
Item Code:
BHC-SYRINGE-AK
SpiroScore+ syringe adapters for universal device compatibility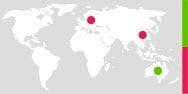 Available in: Australia
Unavailable in: France, China
---
Simply pull included adapter off your calibration syringe and twist-to-fit SpiroScore+ syringe adapter.
If bought with SpiroScore+ Calibration Syringe, we will install adapter if requested.
Doesn't include calibration syringe or spirometer.
---